ScanSafe™ is the Next Generation
in J2534 Devices from Drew Technologies!
The new
ScanSafe

allows repair technicians

(via J2534)

to easily scan vehicles using any OE Right-to-Repair diagnostic application including Toyota Techstream, GM GDS2, Honda HDS, Ford FJDS, and many more. These OE applications can be used for scanning, diagnostics, and programming.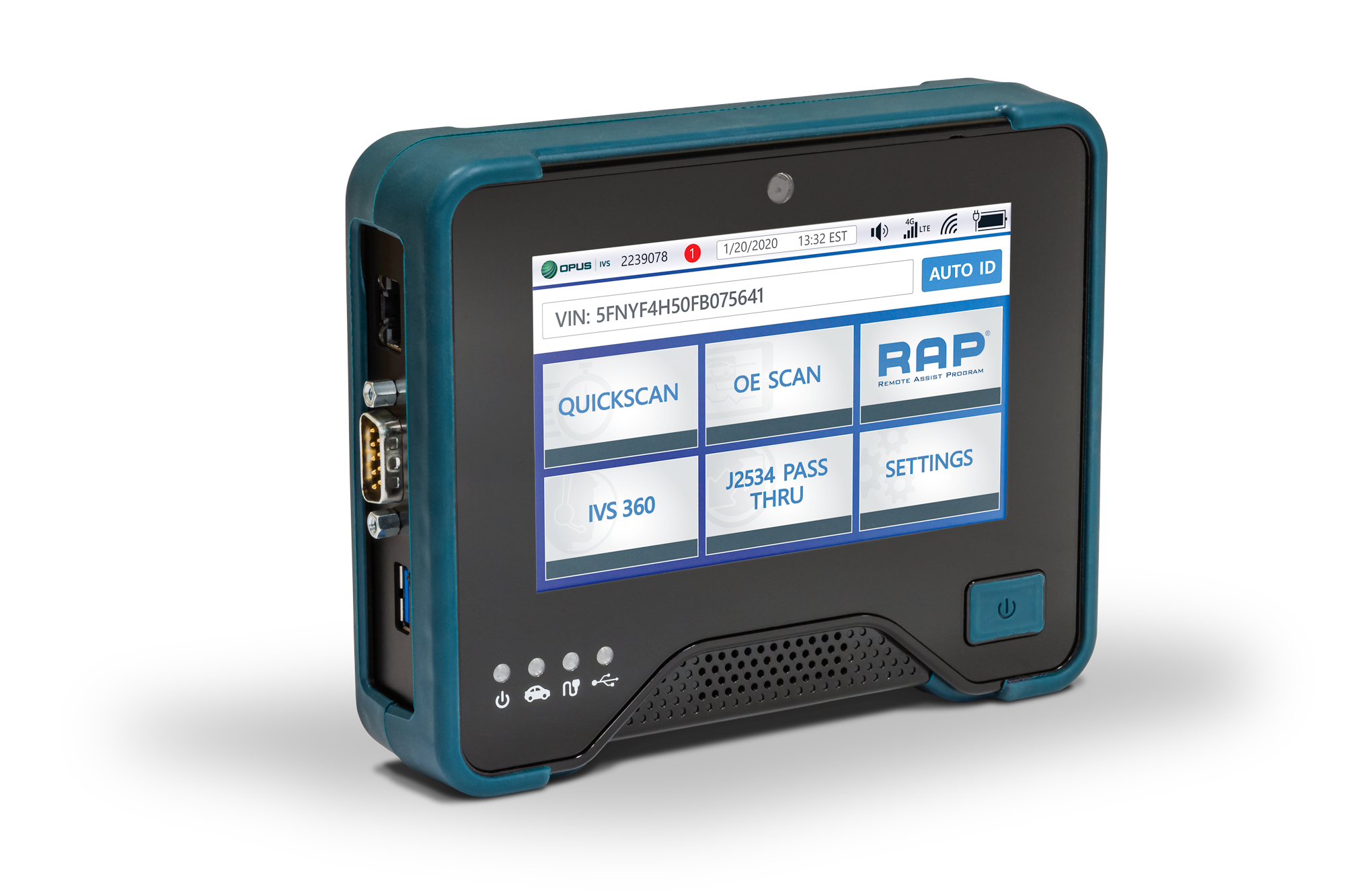 Features & Benefits
With ScanSafe, you can ensure the vehicle is properly repaired and all the safety systems are functioning to OEM standards:
•

OE Pre/Post-Repair Scanning –

Complete vehicle scanning, performed by our factory-trained technicians using the OEM software, ensures all vehicle ECUs are identified and recorded.
•

IVS 360™ –

On-demand live repair support that covers all makes with over 100 OE brand-specific master technicians in five US locations.

IVS 360 Support

can remote in using the actual OE factory software when needed. They can also use the 5mp camera, high quality speaker, and mic to perform video chats with the technician directly through the device.
•

On-demand QuickScan –

Patented self-run aftermarket scan tool software covering Domestic, Asian and European brands powered by AutoEnginuity. QuickScans are performed incredibly fast, display results on-screen, and automatically send the scan results directly to the Cloud.
• Built-in Remote Assisted Programming (RAP®) – Hassle-free, J2534 remote flash programming for both ECU replacement and reprogramming/calibration updates.

RAP

eliminates the uncertainty of programming vehicles yourself, with guaranteed results!
•

J2534-2 Pass-Thru –

ScanSafe

is also a fully J2534-2 compliant interface, incorporating the award-winning DrewTech CarDaq+3 vehicle communication hardware.

ScanSafe

, when in PassThru Mode, can be used with any Right-2-Repair OEM application for complete OEM diagnostic and programming capability
Reduce Cycle Time
ScanSafe enables your shop to complete most post-repair tasks (calibration, programming, initialization, coding, etc.) on-site and in real-time, reducing your need for external sublet. No more trips to the dealer or waiting on a mobile technician to arrive!